Once you get to Alabama, you need to know the basic requirement that you need to operate a motorcycle. Basic knowledge should inform you that the requirements are different from what you would submit for a standard vehicle.
If you are new to this place, this article will be of benefit to you and get to know what you need to do to avoid any surprises at the licensing office.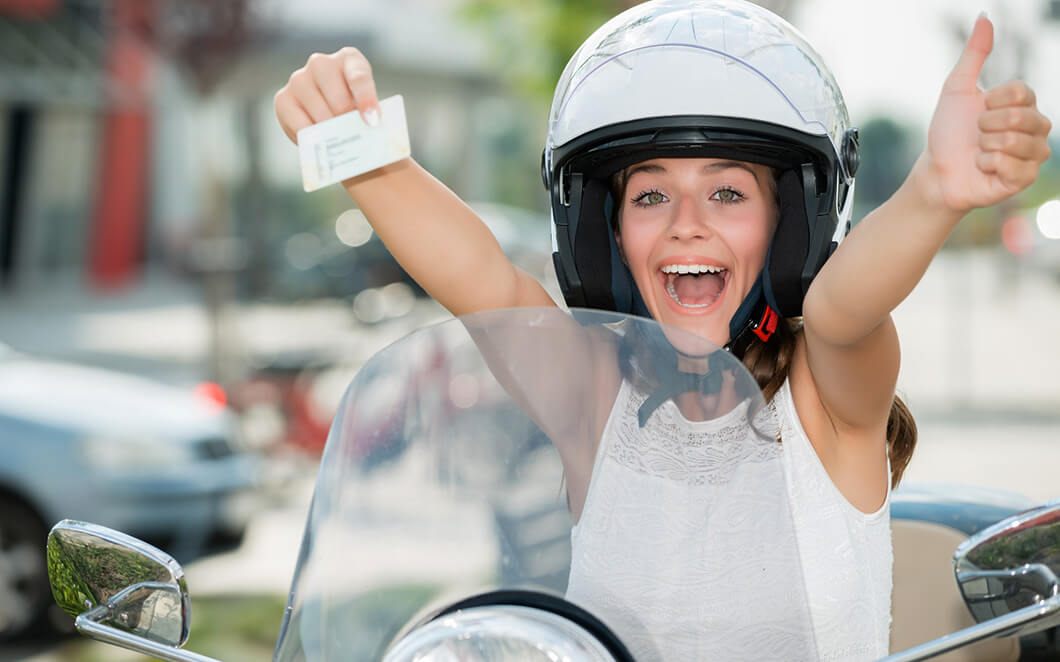 Requirements
To get an Alabama motorcycle license, you need to take the following to the local department of public safety office:
Social security card
Out of state driver's license or a motorcycle license
One source of identification which can be either a US passport, certificate of birth, Alabama ID card, resident or alien card, valid foreign passport with a US immigration document, etc.
Cash amounting to $5 for the transfer fee and $36.25 for the license fee
In Alabama, the accepted age for one to be issued with a certificate is 14 and 16 years old. The 14-year-old can have the motor-driven cycle license while the 16-year-old is eligible for class M motorcycle license.
Difference Between Motorcycle and Motor-Driven Cycle
The department of safety recognizes the motor-driven cycle and the motorcycle as the two main classes on engine-equipped cycles. For you to get the correct license, make sure you know the differences and some specific requirements that each need.
A motor-driven cycle is any motorcycle or scooter with the following features:
The motor produces less than 5HP
The engine should be 150CC or less
Should weigh less than 200LBS when fully loaded
The following features define a motorcycle:
A motor vehicle with a seat or saddle for the rider
The motor vehicle should always be using two or three wheels at any given time
You may also like to read:
How to Cool a Garage With No Windows.
How to Clean Interior Car Windows.
How to Get Your Motorcycle License in Alabama
Getting a motorcycle license in the state of Alabama takes different approaches as outlined below:
Out of State License
In most states within the USA, a person who already has a valid motorcycle license can have their document transferred. The conversion of the license is done at the department of public safety. The required documents, in this case, are the social security card, the new address to be changed, the required payment, and any form of identification.
No writing of checks is allowed and any other form of identification that proves you are a citizen or resident.
Age Restrictions
These two types of licenses have age restrictions that are limited to different age groups. Other than the distinctions made when differentiating the bike categories, any person who has attained the age of 14 can apply for a motor-driven while a person of age 16 and above can apply for the class M license.
Written Test
There is a written exam that a driver is required to pass to attain their Alabama motorcycle license. Most of the exam materials are available through different online portals.
The free motorcycle operator manual is free to all drivers. It is advisable that as a driver, you take at least one sample exam before sitting for the main exam. Booking an exam day is facilitated at the nearest department of public safety in the state.
Another non-compulsory course is the rider safety course with the aim of instilling the foundations of safe riding.
Road Test
After the written exam, you will be required to go through practical skills before getting an Alabama motorcycle license. The Department of Public Safety facilitates exam scheduling.
When this practical course is done, you should present your birth certificate, social security card, and any form of valid ID. The identifications include your current permit card, marriage license, any non-driving identification card, or any military identification.
Any rider below the age of 15 must have proof of enrollment to a particular school or evidence of recent graduation from an institution.
The practical cycle test gives most riders a difficult time. The ride is meant to show the ability to control the bike by performing basic maneuvers. Other skills tested during the practical lessons are the hand signals, safe braking distance, and make instant decisions relating to the traffic situation.
Registration
Once you have passed all Alabama motorcycle license tests, the next step is to register your bike. All taxes relevant to the vehicle will be determined after paying a fee of $15. The moment you complete all these stages successfully, you can now hit the roads of Alabama.
Final Words
In instances where you are a US resident living in Alabama and want to enjoy the riding on the open roads, Department of Public Safety also caters for such special cases. All you need to do is a presentation of an authorization document bearing a valid social security card, a valid visa authorizing your presence in the United States for more than 160 days, a genuine arrival, or departure record issued by the US Department of Homeland security, etc.